Uploading PPD Designs to System i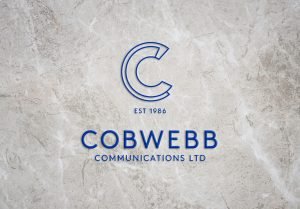 CPPD/Designer
Uploading PPD Designs to System i
Get Current XPD version in use.

Sign into the System i

you wish to upload the PPD designs to.

Add CPPD to your library list with the command

ADDLIBLE CPPD

Enter the command

GO CPPD

to view the CPPD menu.

Select menu option

4. PPD Security

Make a note of the

XPD Version

shown on the

CPPD System Security Menu

.

Press

F3

to exit the menu without making any changes to the data.
Download and Install the CPPD/Designer
Download and install t

he latest version of the CPPD

/Designer

software

from the following link:
CPPD/Designer PC Software Download
Setting Up the CPPD/Designer
Open the

C

PPD/Designer application.

Select

Options

from the

View

menu.

Select the

Server

tab on the Options dialog.

Enter the

information detailed below:
System Name:  Enter the system name or I.P. address to upload to.
Use Sockets:  Ensure this check box is ticked / checked on.
 XPD File Version: Enter the XPD version number noted previously.
Select the

OK

button to confirm the changes and close the

Options

dialog.
Opening and Uploading a PPD Design
Select

Open

from the

File

menu.

Browse to the location of the PPD file to be uploaded and select

Open

.

Select

Export

PPD…

from the

File

menu.

Check the Name shown in the

Export to

Server

dialog is the correct name you wish to upload.

Check the Version shown in the

Export to

Server

dialog is the XPD version number entered previously.

Ensure the

Automatically import into CPPD

check box is ticked / checked on.

Select the

OK

butt

on to upload the design to the System i

. This will upload the PPD design and any graphics linked to it that are required.
If you are updating an existing design, a message box will

be displayed informing

you

that a design with this name already exits and would you like to replace it? Select the

YES

button on this dialog

to update the existing design with the new version

.
Note: the CPPD/Designer may become unresponsive when uploading the design but will respond once the upload is complete.
Repeat steps 1 to 8 for each design to be uploaded.