CASE STUDY / Tetrosyl Ltd
Cobwebb Docstore Capture, built on Kofax TotalAgility, saves Tetrosyl Accounts Payable up to 90 hours per month.
INDUSTRY: Manufacturing
ERP SYSTEM: System21 Aurora
SOLUTION: Docstore Capture / Kofax TotalAgility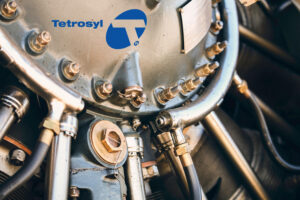 Cobwebb used Kofax TotalAgility to build a solution for automating the invoice capture and approval process and to support the audit process resulting in:
90 hours saved per month
99% reduction in error posting
100% increase in team capacity
100% automated approval process
Struggling to keep on top of existing processes that were labour-intensive and prone to error, the AP department of Tetrosyl Limited turned to Cobwebb Communications for a solution.
Customer Overview
Tetrosyl Limited is the largest manufacturer and supplier of car care products in Europe. They lead the way in brand management, blending innovation, technology and design to bring the biggest retail brands in the industry to the automotive, auto and home care markets. Tetrosyl has the ability to develop and bring products to market fast due to strong in-house capabilities.
Business Challenges
The AP department at Tetrosyl Limited identified that their existing manual processes were inefficient and in need of modernisation.  In order to increase capacity within the team they needed to improve efficiency and visibility throughout the process.
The Solution
Kofax TotalAgility (KTA) is a powerful tool on which Cobwebb was able to build its Docstore Capture solution. The solution was developed to enhance and automate the role of AP teams using Infor ERP System21. Using machine-learning based document processing technologies alongside automated validation against live System21 data, users of Docstore Capture can improve the efficiency and accuracy of the Accounts Payable process.